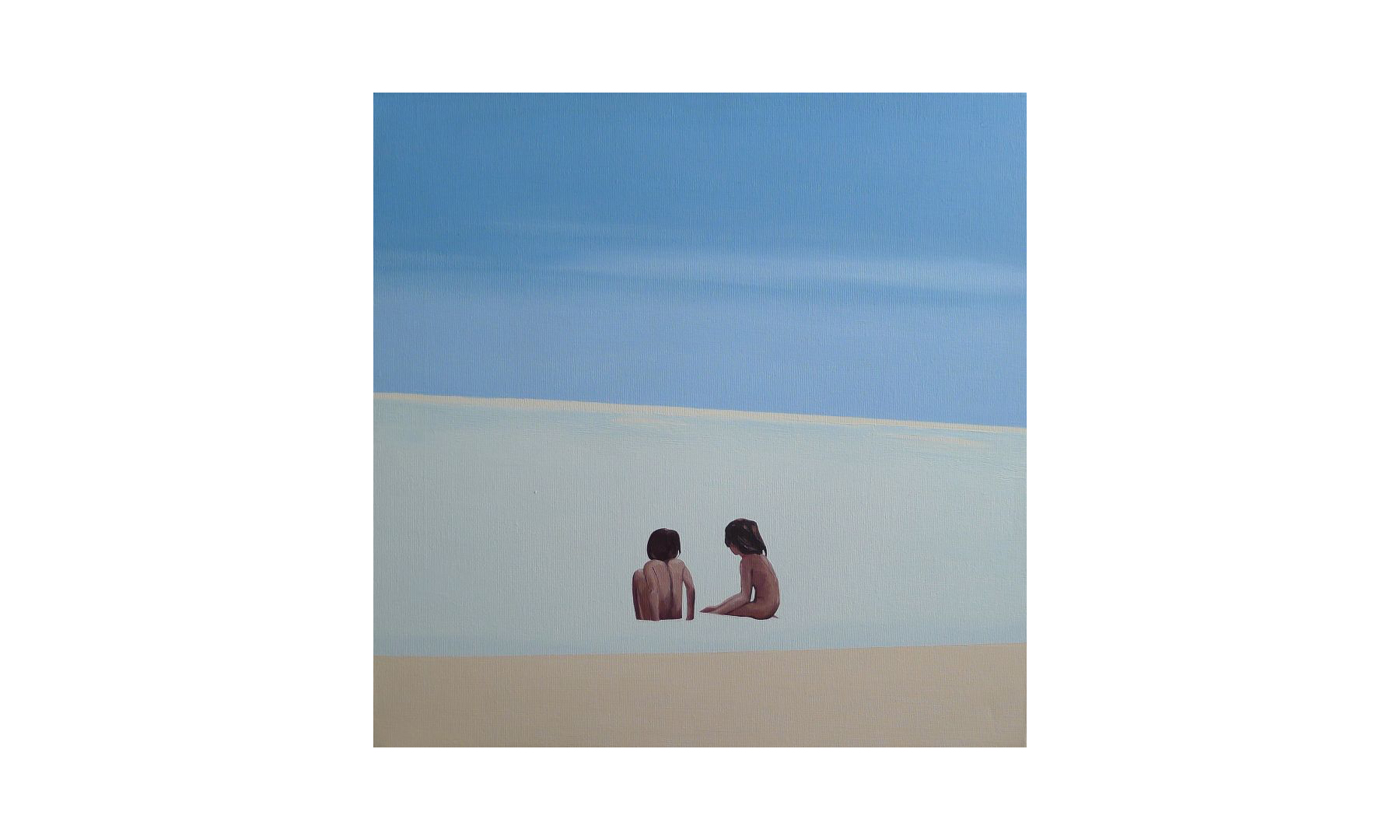 Julita Malinowska "Hot moments"
October 9 – November 6, 2015
On October 10, from 11 a.m. to 7 p.m. we invite you to an open day at the Nizio Gallery
The paintings presented at the exhibition are neither a presentation of a special closed series, nor a selection of the artist's latest works. It is a conscious selection of works created between 2006 and 2014 – specific painterly notes which the artist recorded during her numerous travels. Hot moments are scenes observed by the pool, on the beach in Thailand or in a Nepalese village. All of them are reduced to single frames, which are the starting point for compositions, first elaborated on a smaller scale, often transferred to monumental formats.
The artist perfectly understands the power of the large and small format, which significantly affects the reception of her works. Isolated frames reveal what usually escapes our eyes and seems to be fleeting. Stopped time, gesture, facial expression become the definition of duration, changing what is accidental into individual. The isolation of the frame completely changes the original context, leaving the viewer with a wide room for interpretation.
Titles of works given by the artist are not accidental and often reveal an inspiration invisible at first glance (The Last Judgement, The Last Judgement) and sometimes take a more suggestive form, building tension (Erotic). When painting, the artist relies on the film material she recorded and created during her travels. Films reviewed and analyzed frame by frame allow the author to select such isolated sequences of movement, which later transformed into a painting work, in a discreet way direct the viewer's attention to the hidden dimension of the event.
Julita Malinowska (born 1979)
She is one of the most recognizable painters of the young generation in Polish art. In 2013 the Kompas Młodej Sztuki (Compass of Young Art) ranked her among the most important young domestic artists. A year earlier she defended her doctorate at the Faculty of Painting of the Academy of Fine Arts in Krakow. She also studied at the University of Wolverhampton in the UK and at the Faculty of Art at Maria Curie-Skłodowska University in Lublin. Malinowska is a scholarship holder of the Pro Artibus Foundation in Finland and a winner of the second place in the Samsung Art Master competition (2005). Her works have been presented at over 150 individual and group exhibitions in Spain, USA, Austria, Ukraine and Finland among others.
Monday – Friday: 10.00 – 18.00
Free entry
Galeria Nizio, ul. Inżynierska 3 lok. 4, 03-410 Warsaw
www.nizio.com.pl / + 48 602 863 485