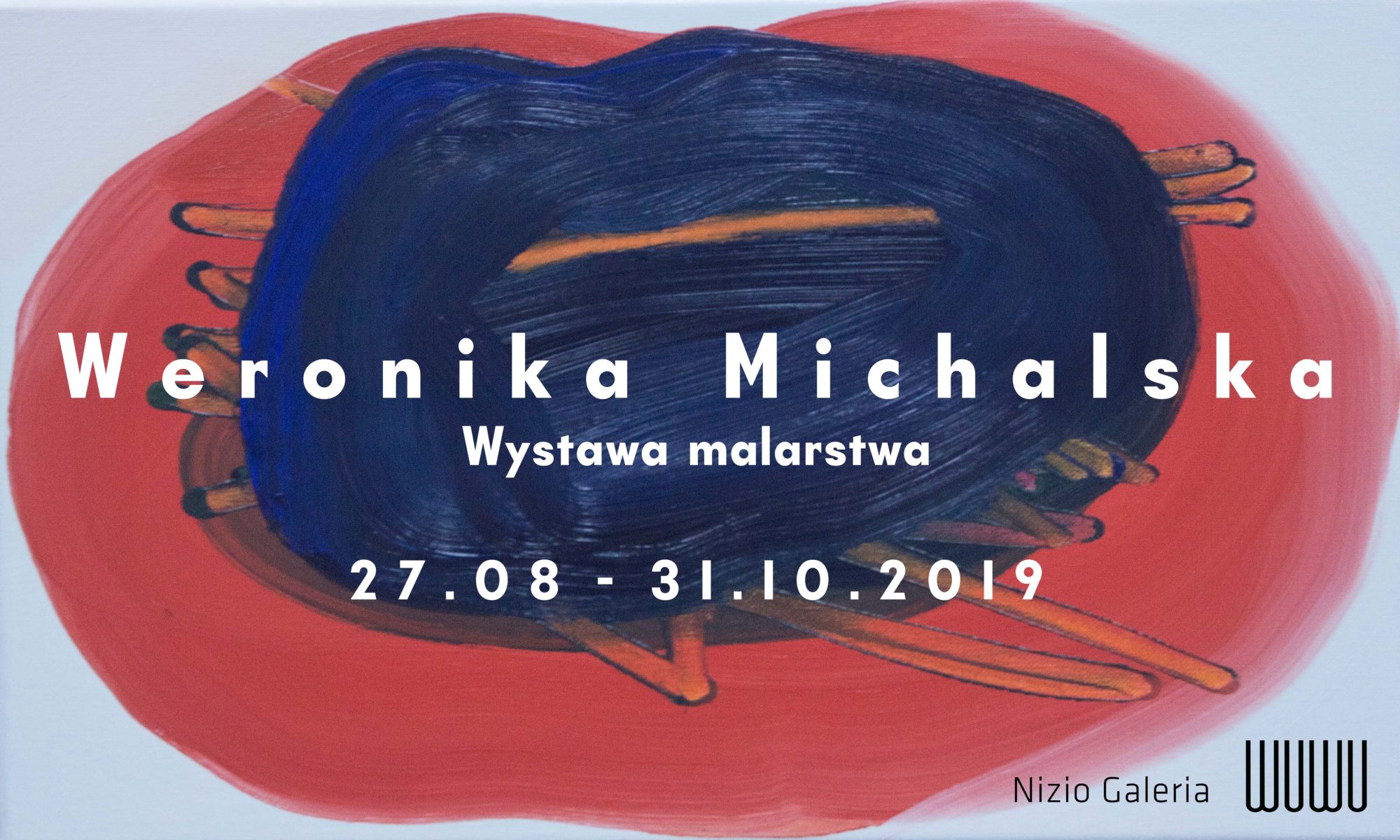 Painting exhibition by Weronika Michalska at WuWu Bistro space
August 27 – October 31, 2019
Veronika Michalska's exhibition is a collection of painterly responses to everyday impulses. Seemingly abstract paintings are thematically and emotionally embedded in the artist's present. In them we identify anxiety, a beloved dog, a sister in a black mask, protests and shrieks, and alongside them painterly records of a winter glittering carnival, shared birthdays, postcards from an amused Warsaw, forests and mouths. Around them, little pictures dance, carrying those stories in whispers through the dark pipes to the watchful ear. See and then to hear all these stories is to share the non-obviousness and pleasure of an ongoing day.
We have expanded our exhibition activities by taking artistic care of the WuWu space. Thus, WuWu bistro invites you on a journey through flavors inspired by pre-war Warsaw saloons, and our arrangements bring the dimension of a full artistic salon to this space. The first exhibition we have prepared is Weronika Michalska's Weronika Michalska, which is a collection of painterly responses
to everyday impulses. The WuWu space presents the artist's paintings from 2018-2019.
Artistic supervision: Karolina Kliszewska
Weronika Michalska was born in 1994 in Gdansk, Poland. She is a graduate of painting at the Academy of Fine Arts in Gdansk in the studio of Prof. Jaroslaw Bauc, and the National High School of Fine Arts in Bydgoszcz. She works in painting, drawing and creating spatial objects. In 2017-2018,
she held a residency at the Artists' Colony in the Lower Town in Gdansk. In 2018, she was a finalist in the competition for the Eibisch Prize. She has participated in many group and solo exhibitions, including: 2019 – Individual exhibition ("Don't stop talking! ", LUB/LAB, Warsaw), 2019 – Group exhibition ("Young Painting from Gdansk", Art Gallery of the Cultural Center in Ostroda, Ostroda), 2019 – Group exhibition ("Full net", Free Rooms, SIATKA, Sopot), 2017 – Individual exhibition
("In my head, in my house", Artists' Colony, Gdansk), 2018 – Group exhibition ("ColorImage", WL4, Milk Peter, Gdansk), 2018 – Group exhibition ("Armory Artbox Project 1. 0", Armory Artweeks, New York). She lives and works in Warsaw.
Exhibition of paintings by Weronika Michalska.
Duration: 27.08-31.10.2019
Venue: Bistro WuWu
Plac Konesera 1, Warsaw