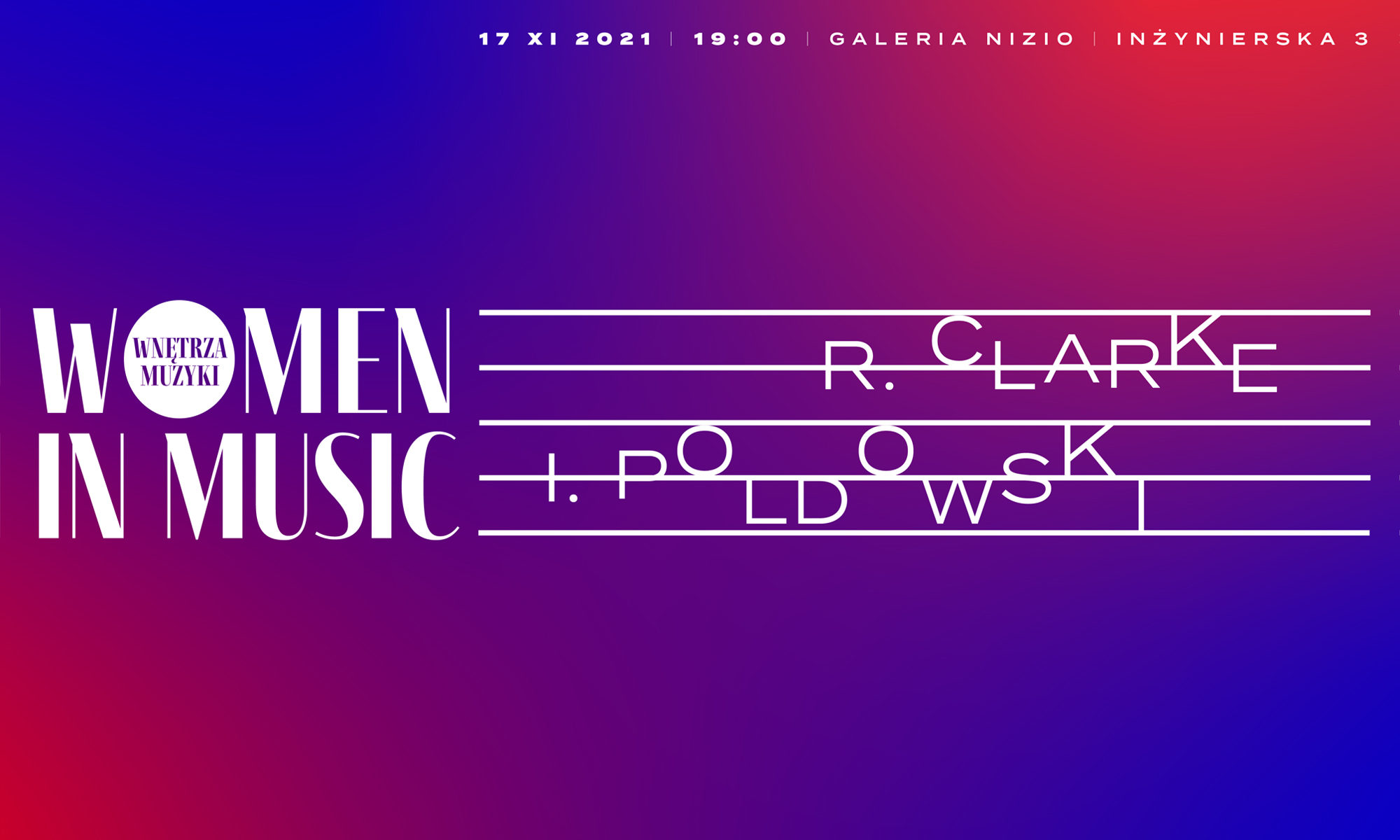 THE INSIDES OF MUSIC, vol. 2 WOMEN IN MUSIC: Clarke, Poldowski / Duda, Gardoń-Preinl, Budnik, Mania
Two extraordinary women and composers. Two very different lives and two remarkable creative paths – Rebecca Clarke and Irena Regina Wieniawska vel Poldowski. The second concert of the "Wnętrza Muzyki" (The Insides of Music) series was an evening of beautiful music performed by women artists, intersected with personal stories of the performers who introduced the audience to the world of what was indefinable, metaphysical and worth noticing.
An evening with the music of Rebecca Clarke, a British woman of German-American origin, who at the beginning of her career released compositions under the male pseudonym Anthony Trent, and Irena Regina Wieniawska (daughter of the Polish violinist and composer Henryk Wieniawski), who published her works mostly under the pseudonym Poldowski, is a part of the "Women in music" online festival. Organized by the Polish Chamber Musicians' Association, the festival was held under the honorary patronage of the British Embassy, the Mayor of Gdańsk Aleksandra Dulkiewicz and the Marshal of Pomorskie Voivodeship Mieczysław Struk.
Apart from the artists who will perform women's compositions during the concert (Katarzyna Duda – violin, Katarzyna Budnik – viola, Monika Gardoń-Preinl – piano), Grzegorz Mania, the pianist accompanying Katarzyna Budnik will also appear on stage at the Nizio Gallery.
THE INSIDES OF MUSIC vol. 2: WOMEN IN MUSIC: Rebecca Clarke and Irena Regina Wieniawska
November 17, 2021 (Wednesday), 7:00 pm
ARTISTS:
Katarzyna Duda (violin)
Monika Gardoń-Preinl (piano)
Katarzyna Budnik (viola)
Grzegorz Mania (piano)
PROGRAM:
Rebecca Clarke (1886-1979):
Sonata for viola and piano
I. Impetuoso – ma non troppo. Allegro
II. Vivace
III. Adagio
Irena Regina Wieniawska vel Poldowski (1879-1932):
Sonata d-minor for violin and piano
I. Andante languido – Maestoso – agitato
II. Scherzo. Vivace – Andante – Tempo del Scherzo
III. Finale. Presto con Fuoco (Molto agitato)
PARTNERS:
Fundacja Nizio
Galeria Nizio
Stowarzyszenie Polskich Muzyków Kameralistów – Oddział w Warszawie
British Alumni Society
Fortepiano Center
Feurich
Klonn Melody – Francuskie Makaroniki