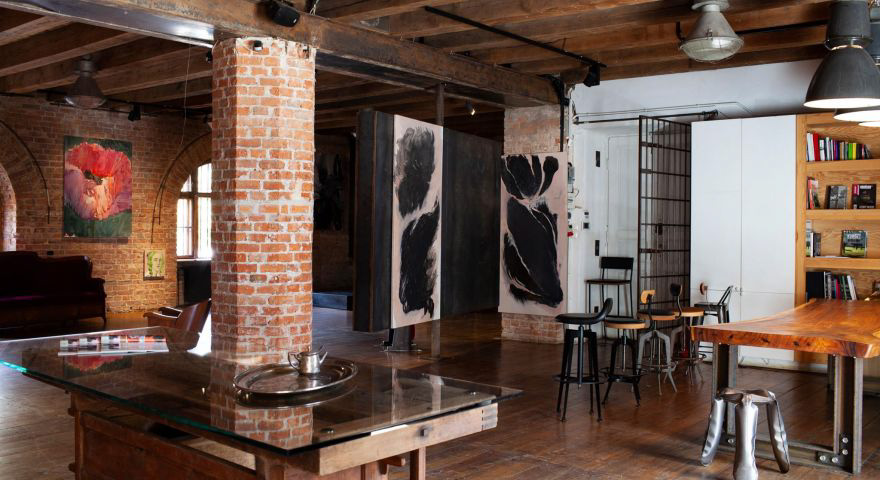 We invite to rent the interior of the gallery located in the historic 130-year-old building of the former Wróblewski & S-ka Joint-Stock Company in Warsaw's Praga district.
The tenement on Inżynierska Street is a place combining post-industrial character with modern design. The brick interior, with its climate referring to the character of the district, one of the few where the layout of tenement houses and post-industrial buildings from the late nineteenth and early twentieth centuries has been preserved and still functions, has undergone an architectural facelift - juxtaposed with cool, minimalist decor.
We have two premises with a total area of over 300 square meters. The conference room located on the 3rd floor of the building, is a perfect space for a company banquet, conference or business meeting. It is equipped with a set of presentation devices - 2 multimedia projectors, flipchart, wall screen and mobile screen. The venue accommodates a maximum of 100 people.
The distinctive 150-square-meter area of the exhibition area offers great adaptability, often used by outside companies for conducting trainings, making films, TV programs and commercials, photo shoots, promotional events, holding art auctions and concerts. The gallery is located on the mezzanine floor of an apartment building at 3 Inżynierska Street, with three entrances. There is a movable steel wall inside, which, depending on the setting, can divide the premises into two smaller rooms or open up the space visually. Like the conference room, the premises are furnished with furniture designed by Miroslaw Nizio, founder of the Nizio Design International studio. If the gallery is rented for a standing reception, the maximum number of people is 100. The number of seats in a theater setting is 80.
We offer high-quality catering from a befriended restaurant Klonn. We tailor our catering offers to the tenant's needs. It is possible to freely arrange the space for rent, as well as rent selected pieces of furniture designed by Miroslaw Nizio. Security of the premises (or the building in case of renting both premises) is on the side of the tenant. Cleaning service is charged extra.
Location: right side of the Vistula river, at the main traffic junction (Bankowy Square - Stare Miasto - Wileński Railway Station), close to shopping center, banks, offices and TV studio.
Standard: furniture, intimate lighting and excellent sound system, free access to WiFi and basic multimedia equipment (projector, flipchart, microphone), refrigerator, kettle, coffee maker.
Rental dates: Monday to Sunday by individual hour arrangement.